Welcome to Fire Safe International Ltd
If you are looking for an established and reputable Fire Safety or Respiratory Protection specialist in the Shropshire area, Fire Safe International is the place to come. Over the past twenty years, we have developed a reputation for not only our high-quality fire safety equipment but also for our excellent service and commitment to safety. We ensure that all of our equipment meets safety regulations so that our clients get to benefit from both increased security and peace of mind.
What We Offer
We can provide a wide range of services and products, and we cater to clients across a broad range of industries. Some of the customers who come to us for Fire safety equipment, Respiratory protection, training and other fire safety services include:
Building contractors and companies
Health & safety managers/maintenance managers
Hospitals
Environmental agencies and environment management companies
Fire and rescue services
Care homes
Pharmaceutical manufacturing
Food production & refrigeration
Marine & offshore industries
Petrochemical manufacture & transportation
Aviation maintenance services
Having provided services to clients internationally and the Shropshire area since 1993, we have the expertise and knowledge to ensure you benefit from the highest quality when it comes to fire safety products and services. With a huge range of equipment and services available, we can cater for a wide range of fire security needs. We have a highly trained team of consultants and engineers on hand to ensure you get the most effective training and products for your needs. We can supply and service your fire safety equipment to ensure that it is always at maximum efficiency for your safety and reassurance.
Training, expertise, professionalism
Whether you are looking for fire safety risk assessments and training or whether you require a bespoke fire safety solution, you can count on Fire Safe International to assist. The need for high quality, bespoke training rather than a 'one size fits all' approach has become increasingly evident over the years, and this is something that we always deliver at Fire Safe International. Our experienced staff will tailor fire safety training to suit your specific needs, which means that you get the most out of the experience.
The exclusive UK distributor of the AccuFit device by AccuTec IHS.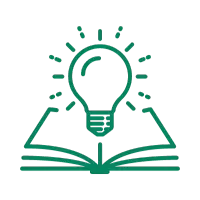 A wide range of technical knowledge established over a number of years.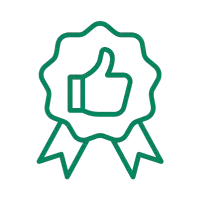 A unique approach to projects provides you with the best outcome possible.
Shipping Is Available Worldwide For All Products.
Online fire and
safety training.
Fire Safe International is pleased to be able to offer online training, in support of our high quality face to face training.
Find Out More
Courses available include...
Fire Extinguisher
Fire Marshal
Fire Marshal for Care Homes
Manual Handling
Working at Height
Emergency First Aid Refresher
Control of Substances Hazardous to Health
Basic Fire Safety Awareness
...and much more.
Testimonials
The explanations of the use of SCBA were exemplary. Craig is highly skilled in the use of SCBA and confined space regulations.
.
P Steele
We have been using Fire Safe for a few years now. The service they have provided is always outstanding, they are friendly and quick to reply to any needs. We have had them commission and supply our fire extinguishers without any hassle and always with professionalism in mind. Another service they provide is air quality testing on a regular basis and are always on hand to meet our needs.
Joshua WymanSandwell Council
We used Fire International for the very first time for Face Fit Testing on site, and at very short notice they were able to help us. They are professional right from start to finish, from booking with the office through to the trainer attending site it was a pleasure to speak to them all. We will be working with them wherever we can in the future. Highly recommended!
Weston Fields Development Name
Debbie Bradbury-Walker
Many thanks for me personally for the recent training sessions. I've had nothing but positive feedback from people who attended both the Confined Space and Face Fit testing courses. I found both sessions very informative, with a great mixture of theory, demonstration and practical teaching, which fully covered individual learning styles. Many thanks again for putting the training on for us and for your support.